Pediatric dentistry is a specialized dentistry branch focusing on the oral health of children right from infancy through adolescence. A reliable pediatric dentist in Killeen, TX, can help promote children's oral health and lay a robust dental foundation.      
In this blog, we'll take a closer look at: 
Pediatric Dentistry: An Insight Into The Branch Of Dentistry

Benefits Of Visiting Pediatric Dentists  
But there are more benefits of pediatric dentistry that you need to know about. This blog will explore pediatric dentistry and the benefits that come with it. 
So make sure you continue reading and better explore why you should get your child the best pediatric dentistry procedures. 
Introduction:
Studies show that 57.09% of children evaluated with common dental procedures had some kind of dental disease. The CDC suggests that more than 42% of children between the ages of two and eleven have cavities in their teeth.
These figures very well suggest the importance of pediatric procedures for children right from infancy till adolescence. Besides, there are many other reasons why you must consider taking your child to a pediatric dentist in Killen, TX. Let's dive into those reasons and enhance our understanding of the matter.     
Pediatric Dentistry: An Insight Into The Branch Of Dentistry
Pediatric dentistry is a branch focused on children's oral health from infancy to adolescence. Pediatric dentists are equipped with specialized training for offering pediatric procedures to young individuals. Cultivating an early habit of maintaining proper oral hygiene and visiting your dentist frequently can be fruitful for children. 
The best part about pediatric dental procedures and their experts is that they have all the skills and empathy to treat children with love and care. This helps reduce dental anxiety among children and ensures dental visits are no longer something to be fearful of. Pediatric dentistry can play a pivotal role in assisting children to maintain better overall well-being.  
Benefits Of Visiting Pediatric Dentists  
Managing a child's oral health goes beyond the complications of medical science since it is important to understand the child's psychology before one can treat them appropriately. This benefits children, giving them a comfortable environment for enhancing their oral health. 
Here are some of the best-known advantages of visiting a pediatric dentist.
Helps Manage Dental Anxiety
Visiting your dentist at least twice a year is very important regardless of an individual's age. This becomes even more important to children, who are more vulnerable to dental problems than adults. But unfortunately, most children are not great fans of dental visits due to fear and anxiety.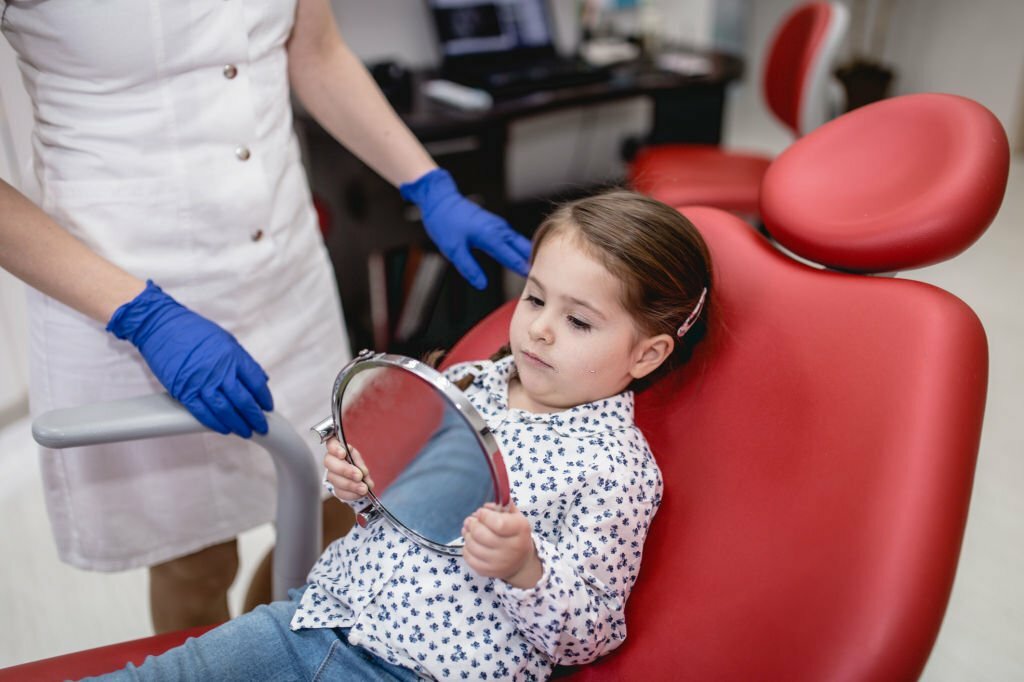 This is where pediatric dentistry can be an excellent way to resolve these fear issues and eliminate dental anxiety. Pediatric dentists understand children's psychology, helping them bond quickly and create a positive environment for children getting dental operations and treatments. Visiting a pediatric dentist early will help resolve these issues from a young age.      
Access To Multiple Preventive Measures
Another important reason for taking your children to a pediatric dentist is to access different preventive dental measures. This helps lower the chances of your children developing any dental issues in the future. For instance, a pediatric dentist can provide you with regular oral inspections and cleaning every six months to ensure your child does not develop any adverse dental condition. 
Pediatric dentists also offer fluoride applications for children of a certain age group and dental sealants for children old enough to get one. Routine e-rays for monitoring and tracking jaw health and teeth development are another preventive measure in your children's interest. Pediatric dentistry can also help children get athletic mouthguards when needed at an appropriate age.     
Early Detection & Prevention Of Dental Issues
Accessing pediatric care from an early age is great in terms of ensuring you detect all dental issues at the earliest. This means detecting dental issues such as plaque, malocclusion, or cavities. But besides that, this helps rid children of bad dental habits such as teeth grinding or thumb sucking, which can be challenging to break as they mature further. 
Detecting these issues early is vital in fixing them before they deteriorate and worsen. Regular pediatric visits can also help prevent any future expensive and complex dental treatments. This also reduces the risk of children undergoing any invasive procedure in the future.      
Can Help Foster Lifelong Good Oral Habits 
Developing a good habit and getting rid of a bad one can be two of the most challenging things, even for the strongest individuals. The same goes for building and following good dental habits for the rest of your life. Fortunately, this is not much of a concern for children visiting their pediatric dentists regularly.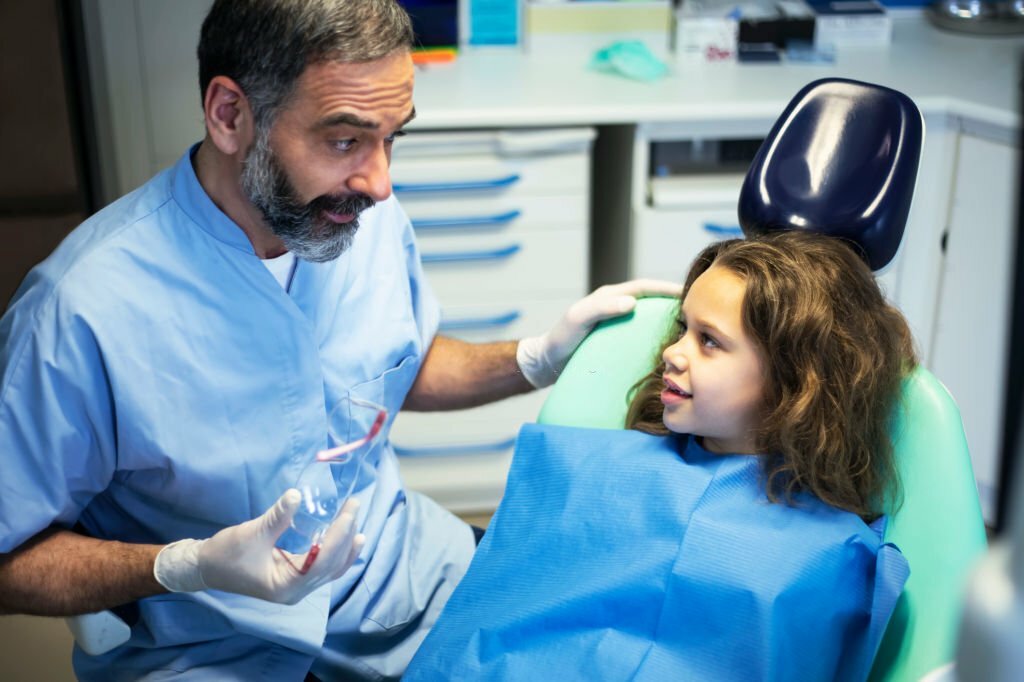 Visiting a pediatric dentist from an early age helps children build good oral hygiene habits and stick to them for the rest of their lives. This includes everything, from brushing your teeth twice daily to avoiding food items containing sugar, as they can damage your teeth. 
Besides, these children are also more likely to pick the habit of flossing regularly, which can help maintain healthy gums for the rest of their lives. Ensure your child picks the right habits from childhood and gets the best set of pediatric teeth. All the best! 
Takeaway:
Pediatric dentistry is a branch focused on children's oral health from infancy to adolescence. 

Pediatric dentists are equipped with specialized training for offering

pediatric procedures

to young individuals.

Visiting a pediatric dentist has many benefits, including better management of dental anxiety and access to several preventive measures. 

Give your child a healthy start to their oral life; visit our pediatric experts at Killeen Dental today.